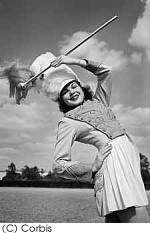 Marla's History Photos


(Please wait for the photos to load.)
(After you're finished here, please visit Majorettes --- You Just Have To Love Them)

Here is where you find photos of earlier days of twirling.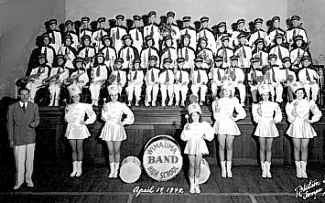 A school band in Florida, April 17, 1942.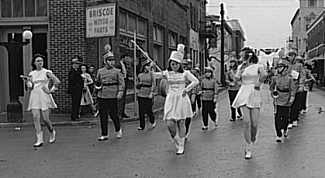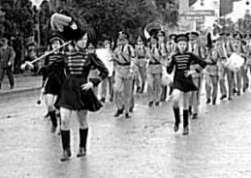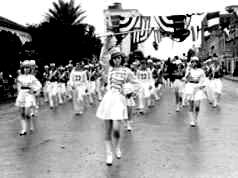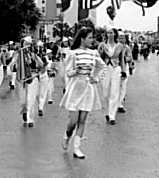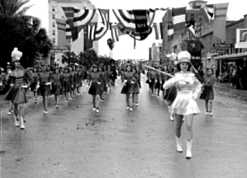 Bands on parade in Texas in the early 1940s.
Twirling and strutting majorettes had become a regular part of bands.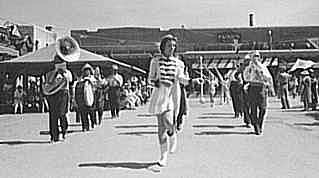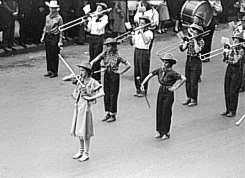 Majorettes in parades, early 40s, usually wearing beautiful majorette uniforms,
and sometimes dressed as cowgirls in a parade with a Western theme.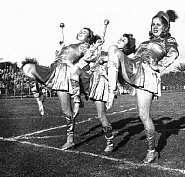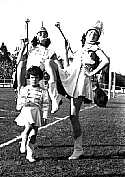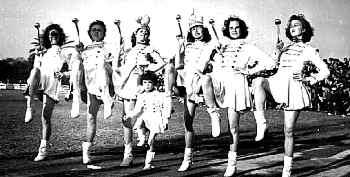 University ladies in Tampa. 1940s(?)
Notice the high-stepping pose popular in many posed majorette photos.
[ Home ] [ Diane's Friendship Page ] [ Janie's Proud Heritage ] [ Ellen's Photo Page ] [ Wendy's Photo Page ]
[ Marla's History Page } [ Michelle's Links Page ] [ Nancy's Message Board ]