Ellen's Photo Page
Please wait for the photos to load.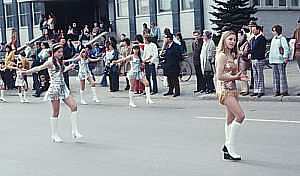 So happy to be twirlers and part of a group.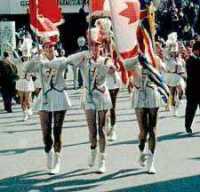 It was a beautiful sunny day at EXPO 67
The majorettes were happy to be marching with their band.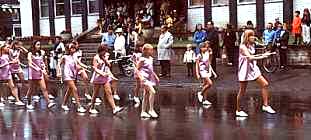 These majorettes marched along Moncton's Main Street in spite of a bit of rain.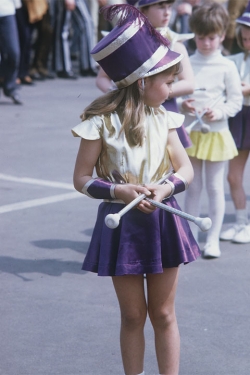 Young majorettes in their first parade.
The Summer of 1969 had many majorettes on Main Street.
A good group of friends marching and twirling together.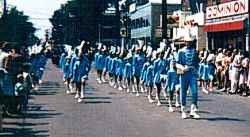 Moncton's "Blue Majorettes" from the mid-1960s.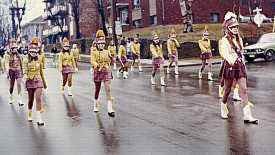 Moncton's Santa Claus Parade from 1977.
[ Home ] [ Diane's Friendship Page ] [ Janie's Proud Heritage ] [ Ellen's Photo Page ] [ Wendy's Photo Page ]
[ Marla's History Page } [ Michelle's Links Page ] [ Nancy's Message Board ]